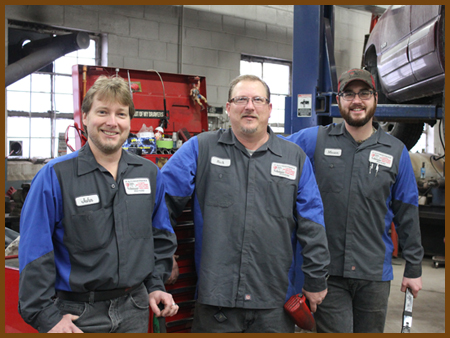 Hours:
Monday through Friday 8am – 5pm
(Closed from 12pm – 1pm for lunch break)
Since founded in 1980, Gt Auto Maintenance has always strove to stay on the forefront of the ever advancing automotive repair industry. Maintaining our edge with the latest in diagnostic equipment, tools, and training, you can feel confident that all your automotive needs are in the right hands at Gt Auto. With a clean and professional appearance, one step inside our doors and its easy to see how important cleanliness is to us, inside and outside your vehicle. Automotive service with a personal touch, from the moment you walk in the door until you drive away. When a vehicle is in our shop for a repair we follow these guidelines to ensure that your experience is a great one:
1.) Upon bringing the vehicle in the shop we, diagnose, trouble shoot, and inspect your vehicle to give you an accurate evaluation of the issue at hand.
2.) Repairs will not be done without permission from YOU the vehicle owner. Always taking the time to call and thoroughly explain our diagnosis, what is required to correct any vehicle issues you may have, and also cost estimates for the repairs that will be performed.
3.) Completeing the repairs in a timely, efficient manner, we will get you and your vehicle back on the road without delay. We do everything possible to have your vehicle repaired and returned to you in the same day.